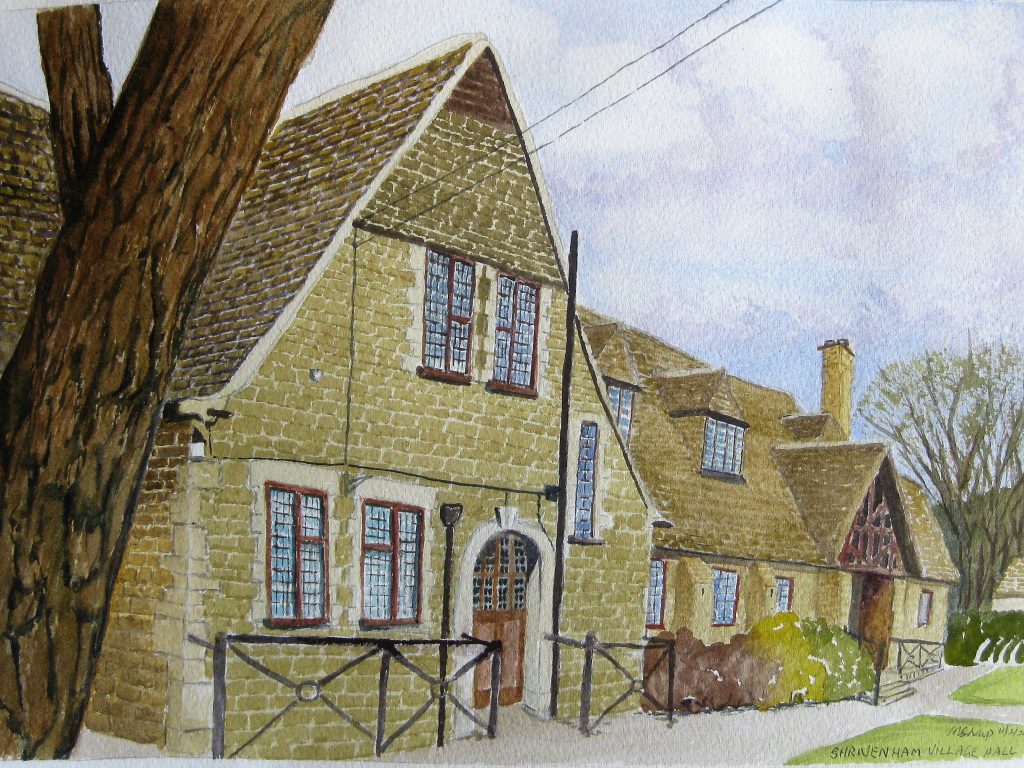 The village hall from another angle. The tree insists on being in the picture.I took a photo and copied that.
Pen and wash. First make sketch using water proof ink pen then apply a wash of water colour. It is a merger of two photos depicting the building either side of Manor Lane in Shrivenham  the village where I now live.
Next is the result of visit to Oxford with my brother in November 2016
The following 8 paintings  are scenes from in and around Shrivenham which filled a book ( there were actually more pages but some had to be cut out as not up to worth keeping!)
This is a watercolour based on a sketch made when I sat in the sunshine at Coleshill in the  Cotswolds.One day to make sketch and have a pic-nic. Second day to make a drawing for painting.Third day to paint in water-colour painted August 2015
This next picture is of Burford in the Costwolds  Process similar fashion in water colour.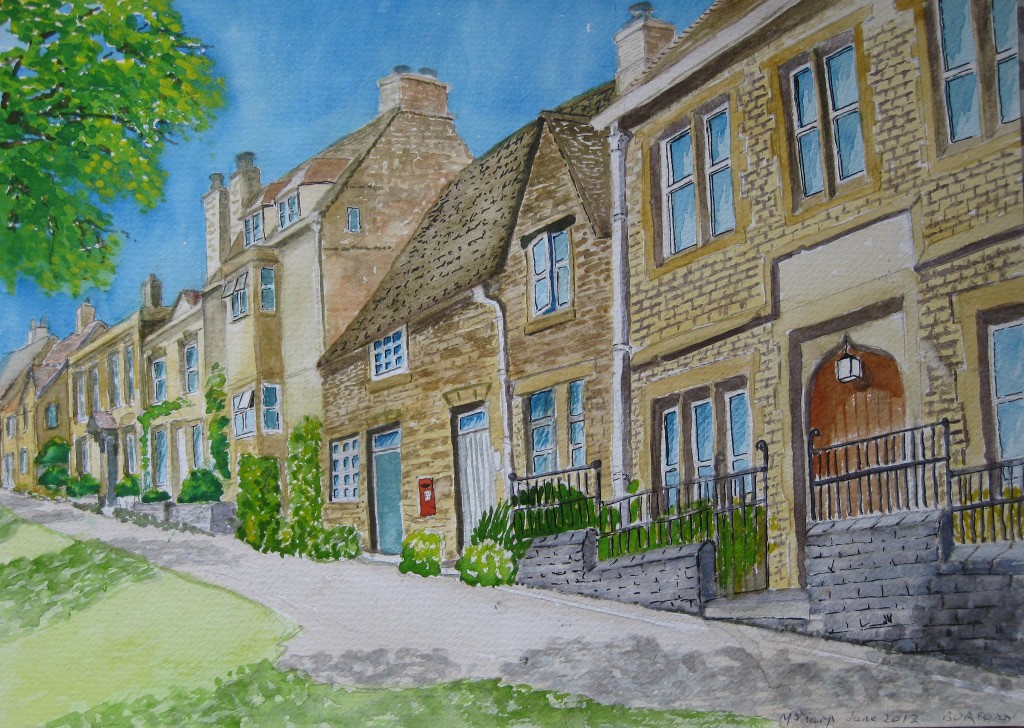 This is of the village pump at Shrivenham Oxfordshire