Pen and wash. First make sketch using water proof ink pen then apply a wash of water colour. It is a merger of two photos depicting the building either side of Manor Lane in Shrivenham  the village where I now live.
Next is the result of visit to Oxford with my brother in November 2016
Painting flowers based on a photo taken at Longcot Church flowers festival in 2015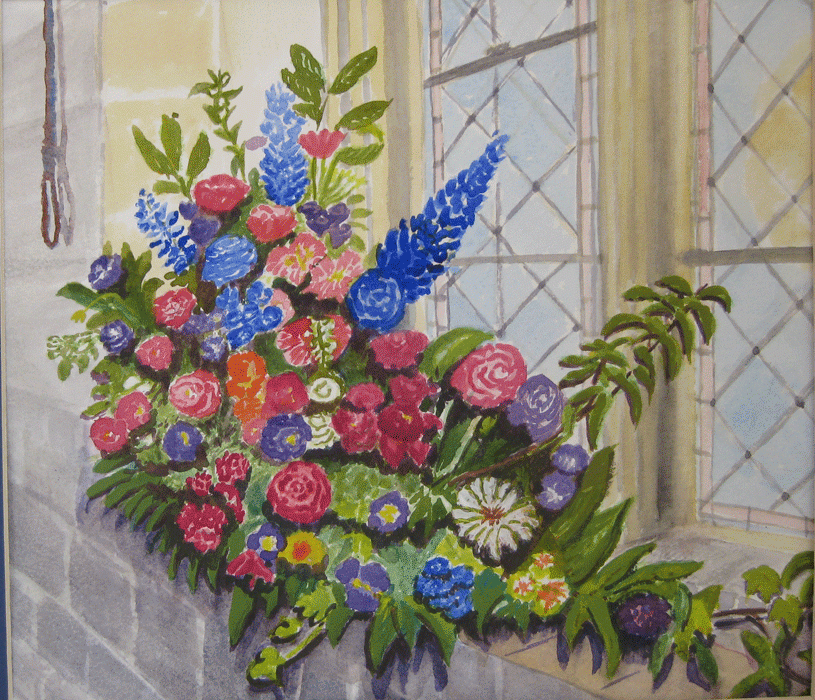 I visited the local National Trust property near home a place called Buscot. Strolling around the gardens I was surprised to be confronted by these life size sculptors. I could not resist trying to make a painting from the photo I took. A4 size watercolour. A bit too heavy on the black shadows but it gives the gist of the scene.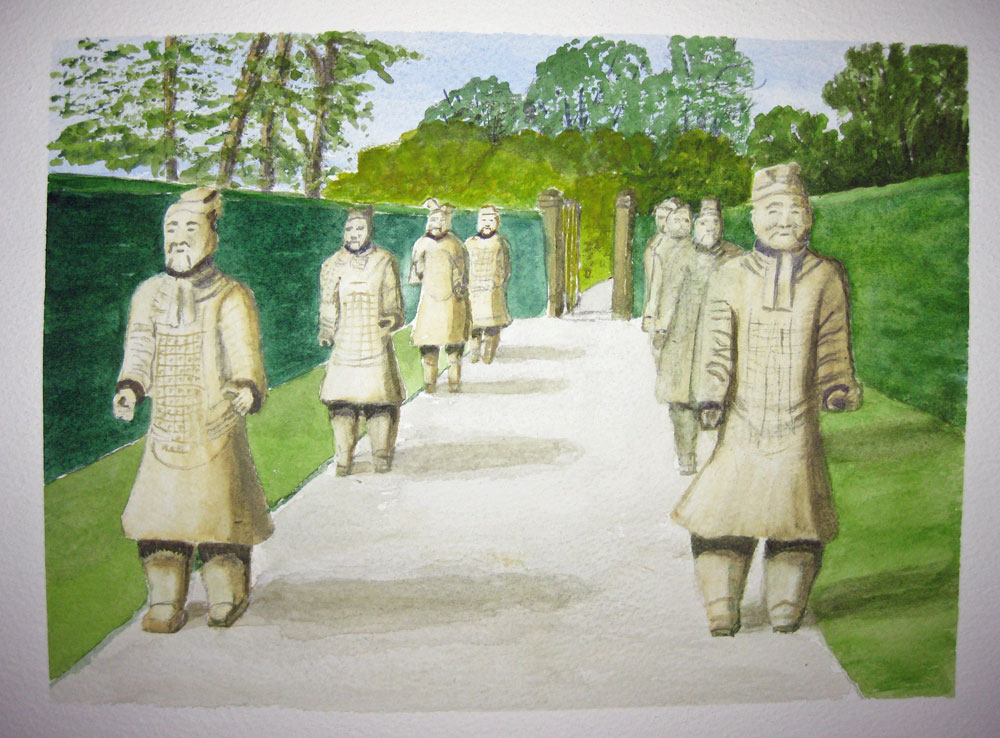 This next is an exercise from a book using wet into wet watercolour.
The following 8 paintings  are scenes from in and around Shrivenham which filled a book ( there were actually more pages but some had to be cut out as not up to worth keeping!)
This is a watercolour based on a sketch made when I sat in the sunshine at Coleshill in the  Cotswolds.One day to make sketch and have a pic-nic. Second day to make a drawing for painting.Third day to paint in water-colour painted August 2015
This next picture is of Burford in the Costwolds  Process similar fashion in water colour.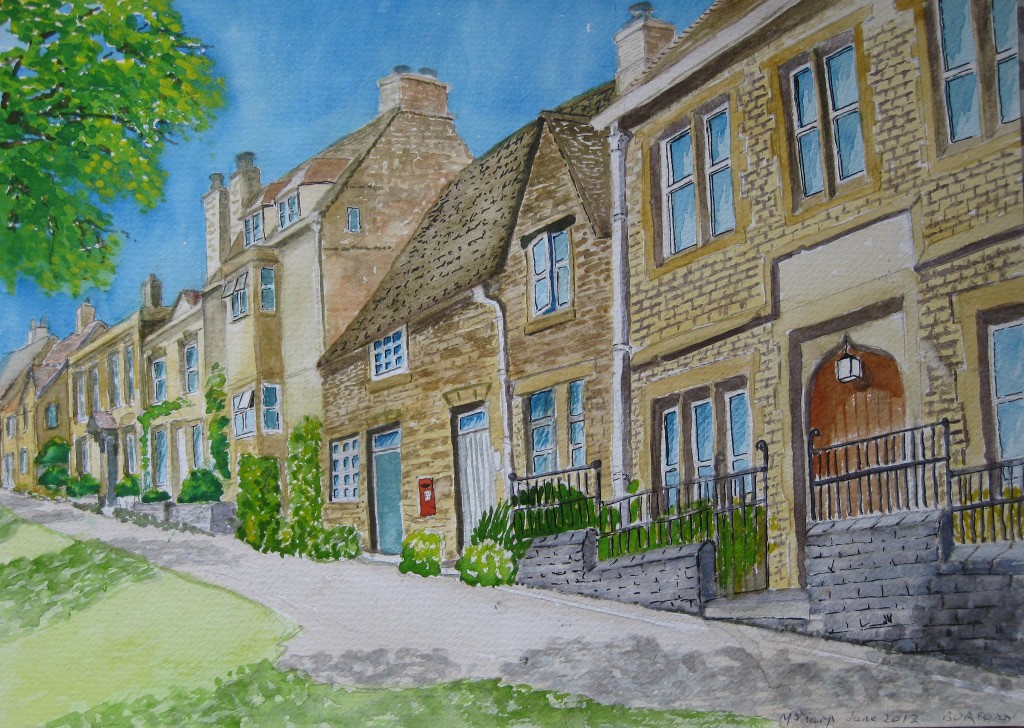 This is of the village pump at Shrivenham Oxfordshire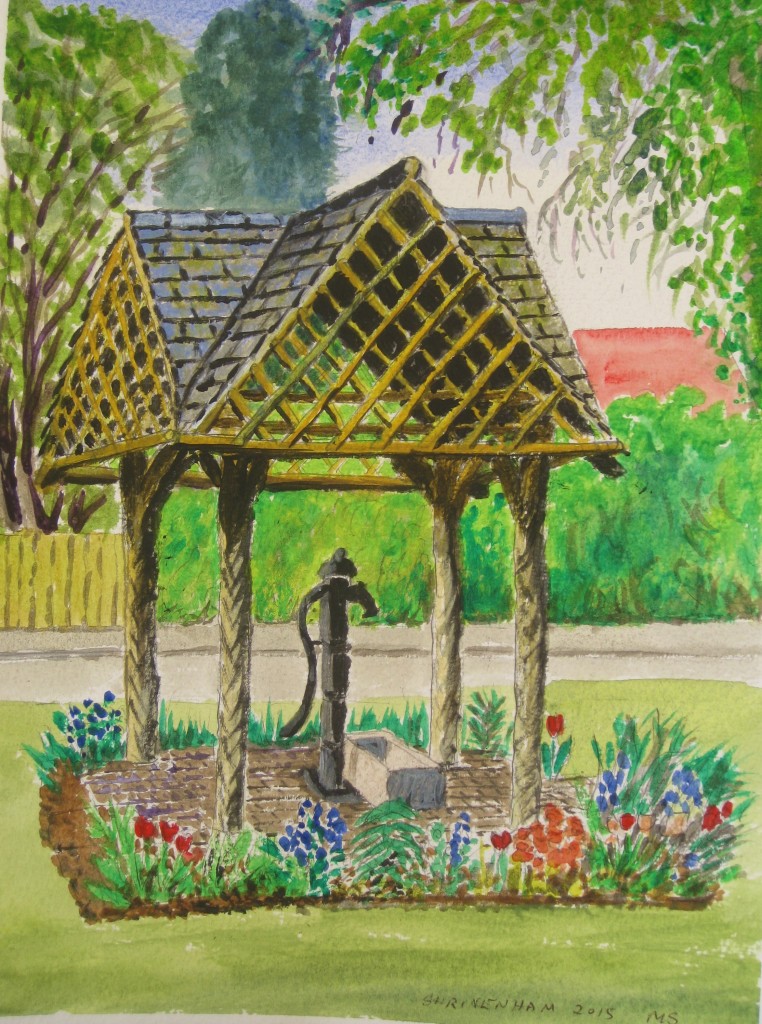 Keeping to the theme of the Costwolds this next is from a photo I took at the canal near Lechlade. It is a water colour.